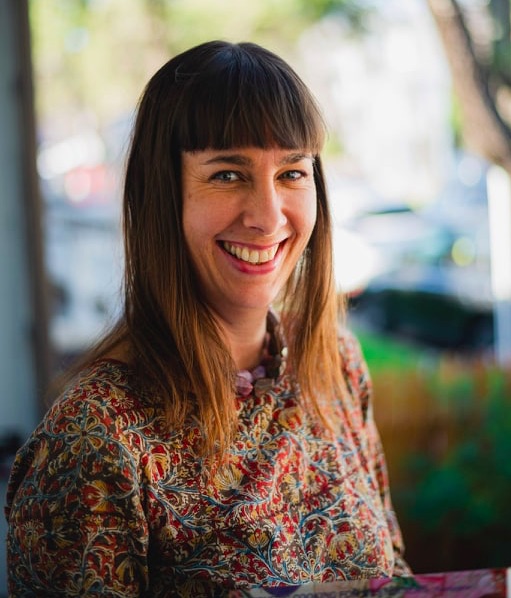 Course founder Katie Rose shares: 'So many people ask me where I teach next, or how we can continue the learning journey together … well here is your chance to study with me in your own time! Bhakti Rose is a carefully curated online learning portal for offerings and collaborations around Ayurveda, Yoga and all things Mindful Living.
With 'Ayurveda Goddess', we have created an abundant virtual source of Ayurvedic wisdom, delivered by empowered women living their best lives and ready to support you in living yours.'
A comprehensive online training for women of all ages

'Ayurveda Goddess' is part sacred immersion into the teachings (practice) and part information gathering and lecture (education). You will be refreshed, re-balanced and ready to share what you have absorbed.
The training has a strong focus on beautiful presentation, so that as you dive into these teachings, you will get the same 'bhav' or sacred feeling as if you were attending an in-person workshop. Course founder Katie Rose shares: 'what has surprised me the most about learning and teaching online is that it really can positively impact the way I'm feeling, just as radically as a real life workshop!'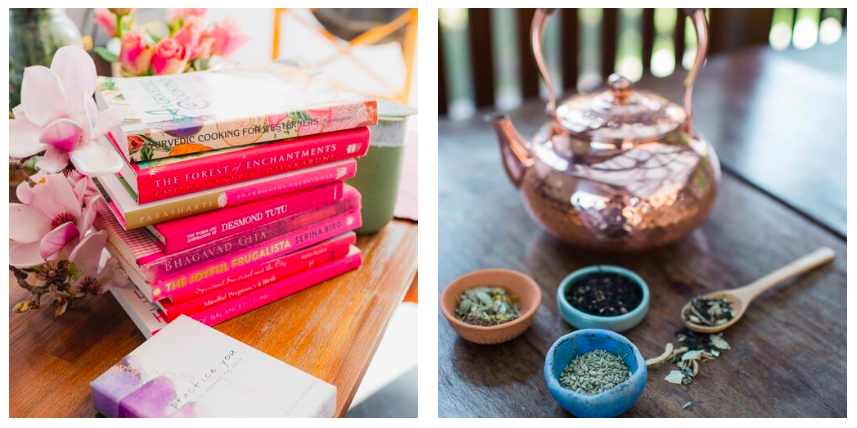 Bringing ancient wisdom to life

The benefit of learning from home is just that: you are at home! So when we talk about changes to your diet, lifestyle, kitchen and personal beauty regimes it's all right there in front of you.

In the course you will:
Improve your diet and digestion in a gentle, nourishing and sustainable way
Balance your hormones and menstrual cycle / fertility / menopause health
Meet live in circle (we use the virtual platform ZOOM) with other women sharing insights and healing practices together
Practice meditation, yoga nidra (deep relaxation), pranayama and chanting
Learn how to best support your unique constitutional type
Experience essential oils, spices and herbal remedies for your unique conditions and constitution
Practice ancient Ayurvedic rituals such as techniques for self-care and creating sacred space

Understand how your yoga practice and yoga teaching style impacts the constitutional types, for yoga teachers this could add a new income stream to your offerings

Work with the gunas to create more wholesome physical and emotional states of being
Learn about the unique Australian seasons through the lens of Ayurveda, as well as Aboriginal approaches to health and wellness
Support a healthy and happy home environment or family using Ayurvedic principles and rhythms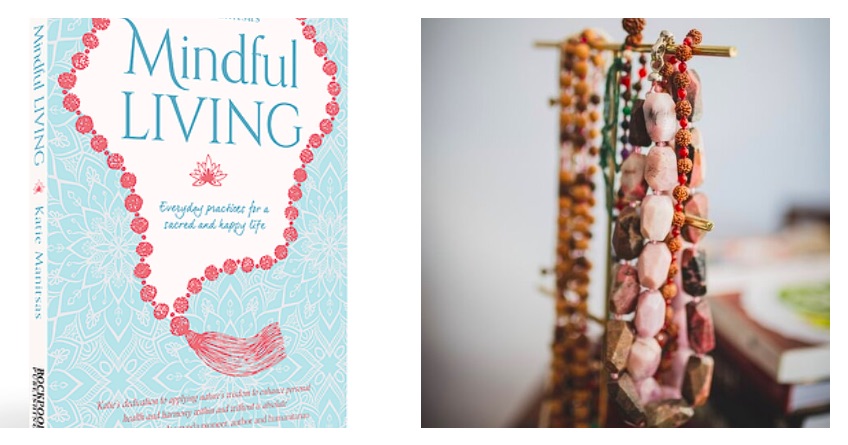 Ayurvedic wellness - personal and self-paced
We will explore a different topic module by module throughout the course, which means you will be able to access new video content and audio recordings as well as other supporting materials regularly. We'll also meet monthly on ZOOM and in our Facebook Group - if you miss a session we will have recordings and you can catch up later. There will also be homework assignments and practical exercises (think cooking up a storm, beautiful self-care rituals and making your own Ayurveda beauty products etc.). The course focuses on the personal healing journey of each participant as a platform from which to then serve others and share this work out in the world.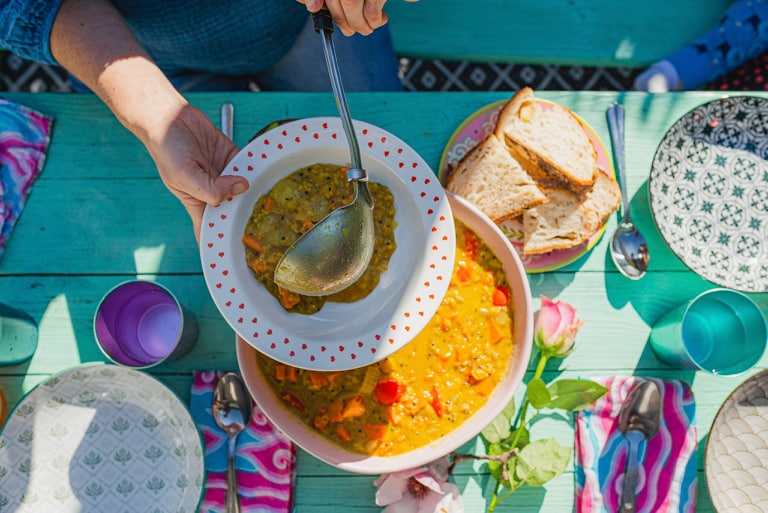 Is there an accreditation?
This course is accredited by Bhakti Rose if you choose the certified version (please note there is no one governing body for Ayurveda in Australia), as well it will provide wonderful tools to support your life and health and that of your family and friends. If you are a yoga teacher or health care practitioner of some kind it will enhance your skill set in serving your students and clients. You will be issued with a Bhakti Rose Ayurveda Goddess Training Certificate when you have completed the course and we can also offer CPD points for Yoga Alliance and Yoga Australia, contact us for more information. If you choose the personal study option there is no certification.
How long does the course take to complete?
Study is self-paced and you can move through the content as quickly or slowly as you like. There are quizzes and homework assignments for the certified version of the training (not for the personal study option) and you will be given feedback as part of your course fee. We recommend a 6 to 9 month learning journey. Once you enrol you'll have lifetime free access to the course material and ongoing access to our monthly ZOOM circle (specific to this training) so your journey with Ayurveda never has to end.
Your Instructor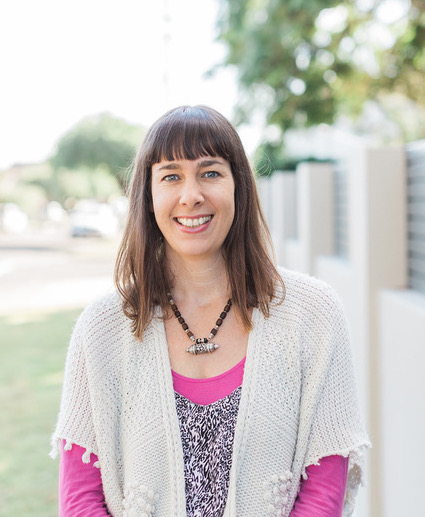 Katie Rose (formerly Manitsas) is an inspirational powerhouse, making ancient yogic and ayurvedic wisdom accessible for busy modern-day women. Her solid grounding in mindfulness and spirituality, along with her authentic 'say it as it is' approach and impressive business savvy has earnt her an enthusiastic following amongst yogis in Sydney and Australia.
As a published author, advanced level Jivamukti Yoga and Kundalini Yoga teacher, ayurveda consultant and doula, women's health and wellbeing are Katie's specialty. She holds the highest possible accreditations with both Yoga Alliance and Yoga Australia and over 20 years, has trained hundreds of yoga teachers. She started her yogic career at age 19 as a volunteer cleaner at the prestigious TriYoga in London. By 24 Katie was managing the Primrose Hill TriYoga flagship location after which she moved to Australia in 2004 and founded her own yoga studio 'Samadhi Yoga' in Newtown. In 2007 Katie co-founded Jivamukti Yoga Sydney which at its peak was a four location Sydney based business and is still a community that continues to thrive today.
Her passion is in empowering women through yogic philosophy and bringing devotion and a sense of sacredness to everyday life. She has a deep compassion for animals and reverence for nature. Her most recent book (released by Rockpool Publishing in Australia, USA and UK), 'Mindful Living', was published in 2019 and the journal and inspiration cards to follow on its success will be available soon.
Current projects for Katie include writing (she is working on a new book 'Mindful Healing'), a plant-medicine business Bhakti Botanicals (ayurvedic teas and oils), in-person teaching at various locations and the development of a substantial online offering including her signature trainings Ayurveda Goddess and Yoga of Birth.
Katie is the mother of four boys and lives in Sydney's super-hip Inner West. Ranging in age from 4 to 13, they are a joyful, rambunctious, loving and sometimes slightly crazy bunch. It is with a generous sprinkling of intention setting, affirmations and diligent, disciplined practice that Katie is attempting to practice what she teaches; creating a life that is focused, happy, elegant and robustly sustainable.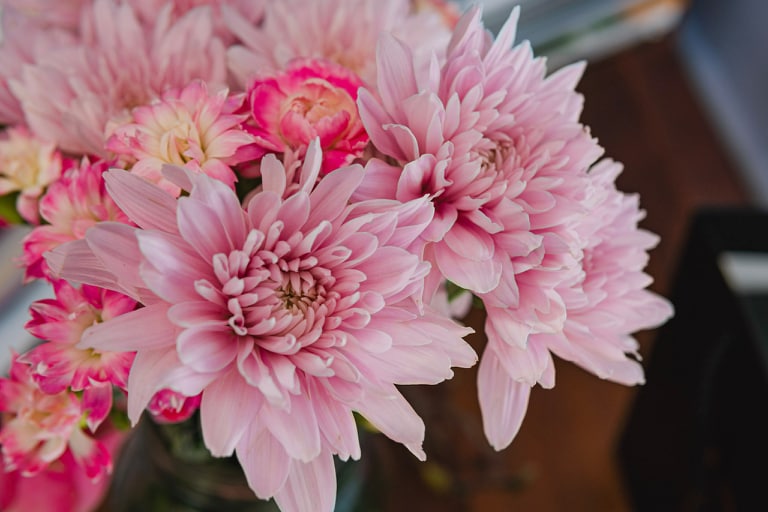 "Just want to say hi and how much I love your course Katie. I'm learning to slow down, listen to my body's needs and stop rushing around like a crazy person. To stop comparing myself to others and be kinder to myself."
- Skye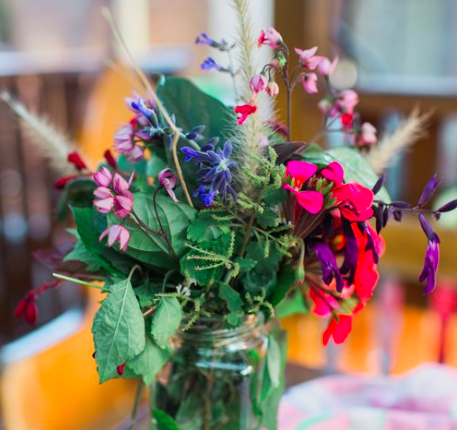 "I'm Camilla, a mother of two elflings. I have my own essential oils business, am a graduated feminine embodiment coach, hoping to launch by the end of the year. I've always been interested in Ayurveda and can now combine some of these principles with my coaching and biz. I'm also benefiting from adding more of the sacred into my daily life."
- Camilla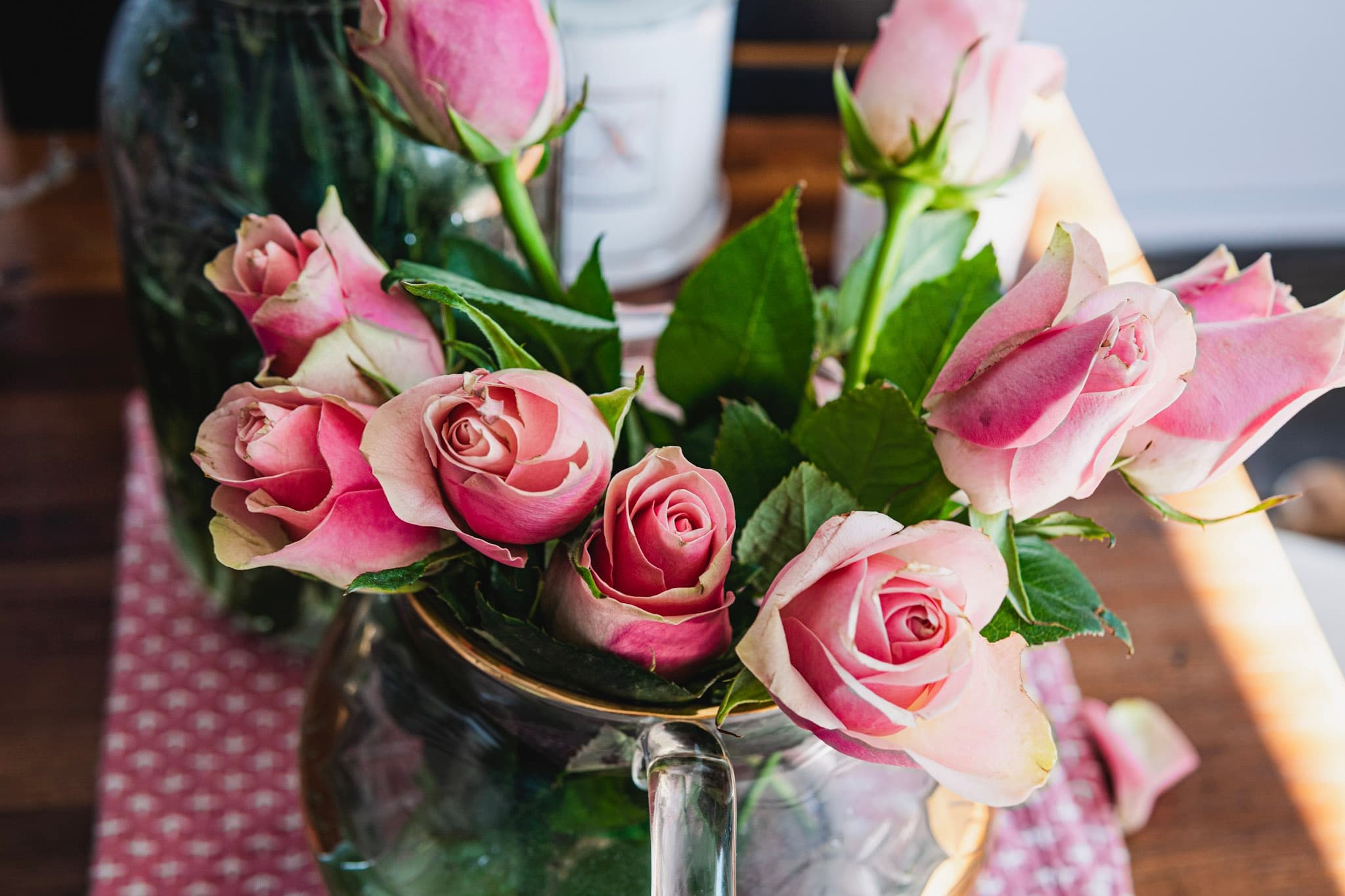 "I'm a youth worker and lead with my heart. While I love my work, I tend to forget about loving myself, caring for myself and am learning to be better at filling my own cup. I am super happy to see Katie offer her online course. I'm so excited to step away from the spiritual supermarket and give myself permission to follow something that lights me up."
- Annie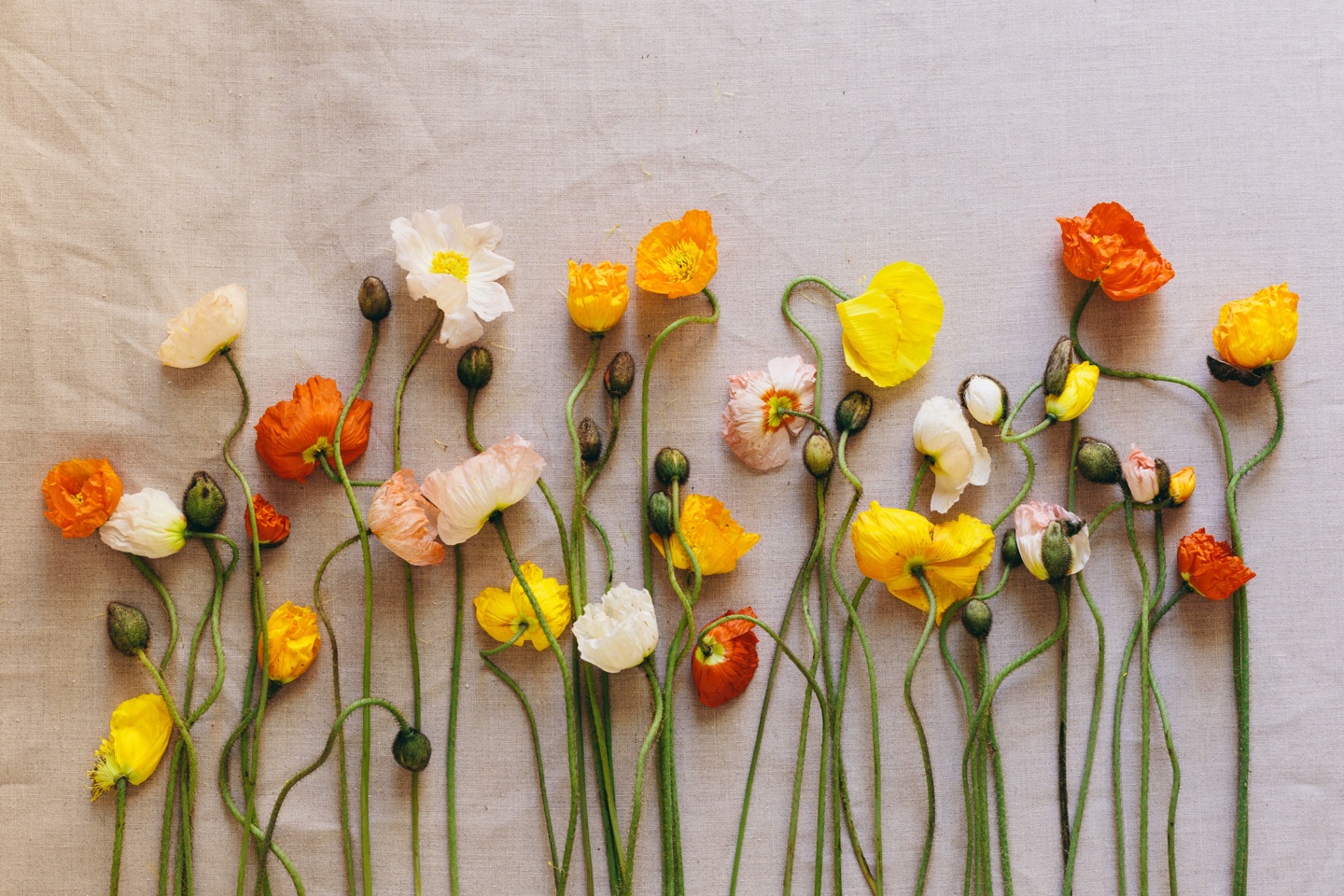 "Katie Rose is an inspired and gifted teacher with so much to offer. Her lifelong commitment to the art of teaching yoga, her profound knowledge and generous spirit has inspired me on my own journey as a teacher. Katie has deep insights, clear delivery and original content to share with all who are blessed to come into her classes."
- Emily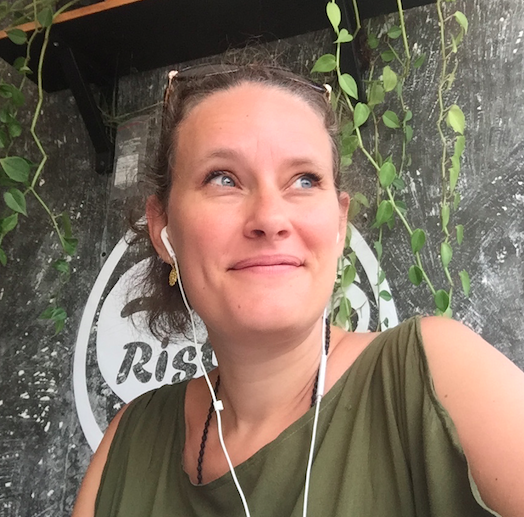 "I have known Katie Rose for several years, both on a personal and professional level, and she's one of the most inspiring people I've ever met. Her 'Ayurveda Sadhana' course for Women, which I attended in 2019, blew my mind. She managed to create an incredibly nourishing, sacred environment and I left with a whole new outlook on my daily habits, and a bag full of tools to apply on a day-to-day basis. If you are looking to live a more wholesome, happy and mindful life, you've found your guide!"
- Henrike Schreer, Co-Founder Krishna Village Retreat Centre
Frequently Asked Questions
When does the course start and finish?
The course is delivered to you as soon as you sign up and is a self-paced online training.
How long do I have access to the course?
You will have access for the lifetime of the course (as long as we are running this training you can access the materials). We promise to give you several months notice if we decide to retire the course.
What if I am unhappy with the course?
Please note we do not offer refunds, once you've signed up you are in and we know you are going to love it.
What if I am struggling to afford the course?
If you are in genuine financial hardship please contact us and we will make sure you can access these teachings through a trade arrangement or via scholarship.​