Monthly Yoga and Ayurveda Wisdom for modern women, yoga teachers and wellness advocates

NOTE: for full content subscription is $10 a month but for LOTS of free content including monthly archives please scroll down to the bottom of this page and you will have instant access to a world of inspiration.
With this, exclusive online program, well-known author, yoga teacher, ayurvedic practitioner and doula Katie Rose invites you to bring health, balance and beauty into your daily life and practice. Based in Sydney, Australia, Katie works with the Southern Hemisphere seasons and will guide you to embrace them in all elements of your life, for abundant good health and inspired daily spiritual connection. A toolkit for life in which you can gain knowledge to pass on for generations to come.
A subscription-only group by women, for women

Each month, you will receive exclusive, themed content, curated by Katie. Perfect to dive into at home or on the move, this helpful information, anchored in a particular topic, can be easily applied into your daily life or - if you are a yoga teacher - used as a teaching inspiration. You will get:
Exclusive audio and video content
Beautifully curated and themed mini e-books

Wisdom filled resource pointers and reading recommendations
Practical actionable wisdom to apply to your own life and what you teach or share in the world
Special bonuses and first release prices on Bhakti Rose offerings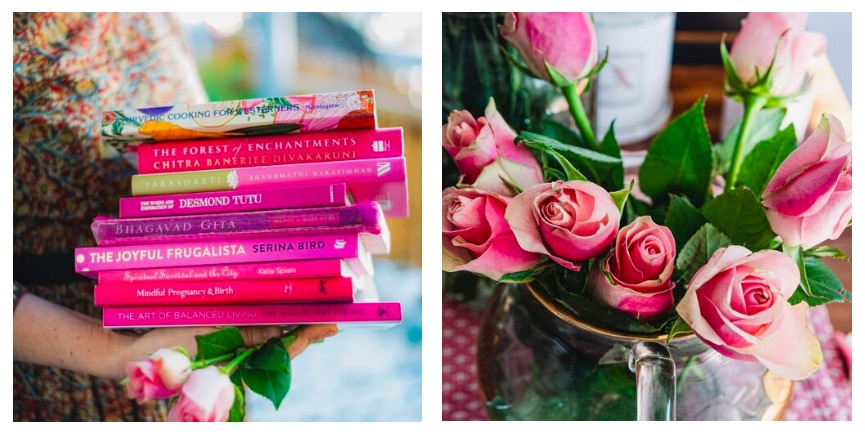 Woven around a monthly theme, carefully selected and gracefully presented, the monthly offerings are inspiring, educational and full of beauty. In addition, you will get access to a private Facebook Group where you can connect with other members and be part of our community.
Past themes have included:
Spiritual activism
Yoga and ayurveda
Healing the nervous system and stress management
Yoga philosophy teachings (such a month themed on the topic of 'Krishna's Grace')
Pregnancy yoga
Yoga and aromatherapy
Exclusive content - affordable and available in your own time

We are all about
women empowering women to do good work in the world
and stay well and vibrant whilst doing it. The subscription is priced at an
affordable
$10 per month
- less than the cost of a sandwich in a trendy cafe! We want to get this information out into the world and support women who are working hard,
nurturing their communities, families, students and friends. You can also use the Bhakti Rose Collective to earn CPD (Continuing Professional Development) points with both Yoga Australia and Yoga Alliance.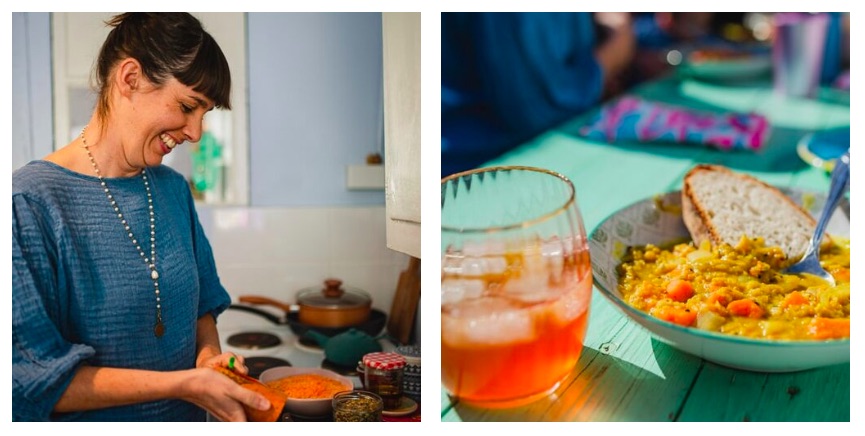 When you join the Collective you will instantly get access to our archive months, with content stretching back to October 2019. Because we want to support ALL members of our community we post free content every month available for everyone but by joining the subscription you'll have access to a whole lot more.

Ready to join the Collective?

We are looking forward to starting the journey with you! Enrol now, make yourself a cup of your favourite tea, light a candle, clear some quiet sacred space and join us as we connect and dive deep together.

See you in the Collective.
If you are in genuine financial hardship please contact us and we will make sure you can access these teachings through a trade arrangement or via scholarship.
Your Instructor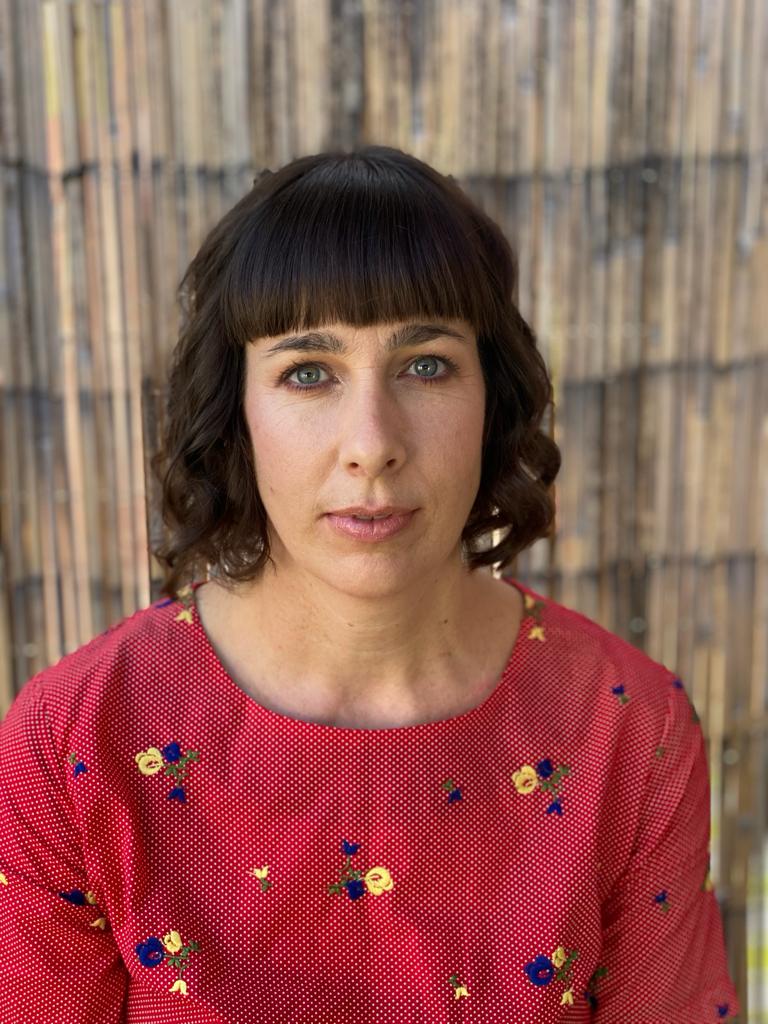 Katie Rose is an inspirational powerhouse, making ancient yogic and Ayurvedic wisdom accessible for busy modern-day women. Her solid grounding in mindfulness and spirituality, along with her authentic 'say it as it is' approach and impressive business savvy has earnt her an enthusiastic following amongst yogis in Sydney and Australia-wide.
As a published author, advanced level Jivamukti Yoga and Kundalini Yoga teacher, ayurveda consultant and doula, women's health and wellbeing are Katie's specialty. Katie is a teacher for The Australian Doula College (ADC) and she holds the highest possible accreditations with both Yoga Alliance and Yoga Australia and over 20 years, has trained hundreds of yoga teachers. She started her yogic career at age 19 as a volunteer cleaner at the prestigious TriYoga in London. By 24 Katie was managing the Primrose Hill TriYoga flagship location after which she moved to Australia in 2004 and founded her own yoga studio 'Samadhi Yoga' in Newtown. In 2007 Katie co-founded Jivamukti Yoga Sydney which at its peak was a four location Sydney based business and is still a community that continues to thrive today.

Her passion is in empowering women through yogic philosophy and bringing devotion and a sense of sacredness to everyday life. She has a deep compassion for animals and reverence for nature. Her most recent book (released by Rockpool Publishing in Australia, USA and UK), 'Mindful Living', was published in 2019 and the journal and inspiration cards to follow on its success will be available soon. Her book 'The Yoga of Birth' went into its second edition in 2020 after continuous sales over 10 years!
Current projects for Katie include writing (she is working on a new book 'Mindful Healing'), a plant-medicine business Bhakti Botanicals (ayurvedic teas and oils), in-person teaching at various locations and the development of a substantial online offering including her signature trainings Ayurveda Goddess and Yoga of Birth.
Katie is the mother of four boys and lives in Sydney's super-hip Inner West. Ranging in age from 4 to 13, they are a joyful, rambunctious, loving and sometimes slightly crazy bunch. Katie is attempting to practice what she teaches; creating a life that is happy and sustainable for her family.
Course Curriculum
AUGUST 2020 | Gut Health & Digestion
Available in days
days after you enroll
JULY 2020 | BEAUTY AND SELF-CARE
Available in days
days after you enroll
JUNE 2020 | PROSPERITY
Available in days
days after you enroll
Frequently Asked Questions
How long do I have access to the content?
You will have access to all our Bhakti Rose content as long as you continue to pay the monthly (every 30 days) fee.
What if I am unhappy with the course?
Please note we do not offer refunds, once you've signed up you are in and we know you are going to love it.
When is the monthly content released?
Bhakti Rose curated content is released on the 1st day of each month.
What if I am struggling to afford the subscription?
If you are in genuine financial hardship please contact us and we will make sure you can access these teachings through a trade arrangement or via scholarship.