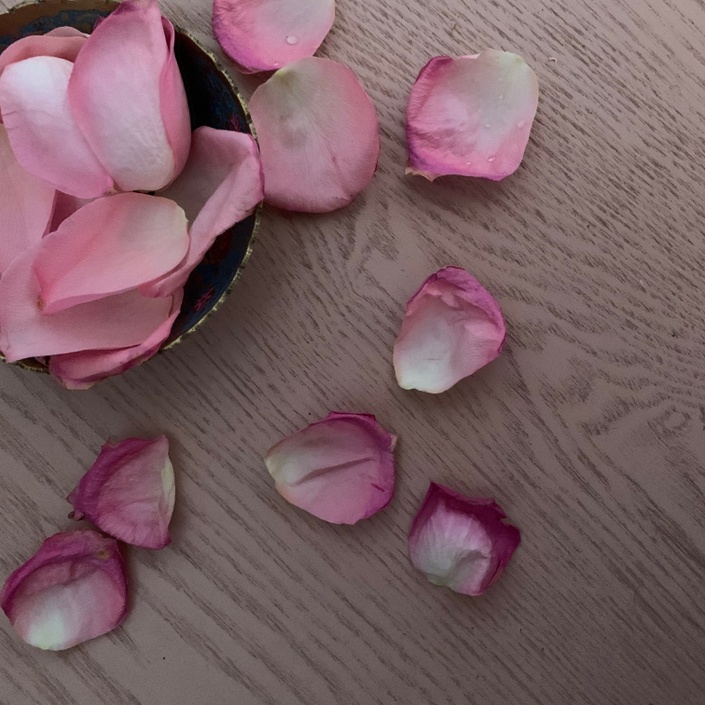 Heart Centred Support for Uncertain Times
nurturance at this challenging time, starting right now
During these uncertain times, where you might have more time alone and at home than ever before, here is a nourishing and encouraging support to making the most of that opportunity. Together we will create a home retreat which will enliven and refresh you in your health, your service to family and community and your work.

Over four modules together we will dive into beautiful and inspiring readings, recommended podcasts and audios, poetry, essential oils and journaling prompts. Module by module you will be crafting a quiet and reflective time of retreat no matter what the other demands or challenges of your life.
Our four focus areas will be:
ABUNDANCE - tools for coping with potential loss of income and the financial pressure of changing the landscapes in your life. Finding abundance in what we already have.
UNCERTAINTY - tools for dealing with difficult emotions such as fear and anxiety.

RETREAT - tools for creating a home sanctuary filled with rituals and practices that are joyful.
SERVICE - tools for supporting others including our families, loved ones, children and communities (both on and off line)
'It's in our DNA to wish to know our destiny. Just as we gaze up at the stars and wonder where they lead. We all want to know why we are here and what awaits us on the journey. The problem is that we assume destiny is a solid thing. A structure pre-built like the Taj mahal. When the truth is that our destiny is more like the dream of an oak nestled inside an acorn. Within each of us lays a map of possibilities, a blueprint for growth that leaves ample space for the unexpected. Like a seed set out into a world of changing weather, any number of things could potentially unfurl on this curious path.' Asia Suler (One Willow Apothecaries)

In these uncertain times it may feel as if your life has been turned upside down. Many of the teachings in this course are about embracing what we're already doing but through the magic of a shift in perception. You'll emerge regenerated, invigorated and with a much stronger sense of purpose, clarity and direction.

The structure of the self-paced course includes guided workbooks, audio sessions with Katie Rose (listen in your own time whenever suits your schedule) as well as a private Facebook group facilitated by Katie. Katie also runs a FREE monthly 'zoom' session (virtual women's circle) at 10am on the first of every month which would be a wonderful addition to this course.
Your Instructor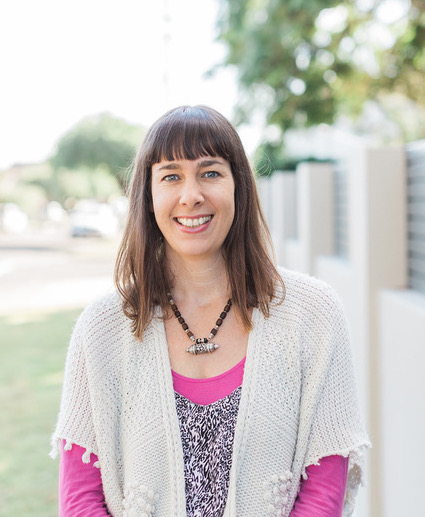 Katie Rose (formerly Manitsas) is an inspirational powerhouse, making ancient yogic and ayurvedic wisdom accessible for busy modern-day women. Her solid grounding in mindfulness and spirituality, along with her authentic 'say it as it is' approach and impressive business savvy has earnt her an enthusiastic following amongst yogis in Sydney and Australia.
As a published author, advanced level Jivamukti Yoga and Kundalini Yoga teacher, ayurveda consultant and doula, women's health and wellbeing are Katie's specialty. She holds the highest possible accreditations with both Yoga Alliance and Yoga Australia and over 20 years, has trained hundreds of yoga teachers. She started her yogic career at age 19 as a volunteer cleaner at the prestigious TriYoga in London. By 24 Katie was managing the Primrose Hill TriYoga flagship location after which she moved to Australia in 2004 and founded her own yoga studio 'Samadhi Yoga' in Newtown. In 2007 Katie co-founded Jivamukti Yoga Sydney which at its peak was a four location Sydney based business and is still a community that continues to thrive today.
Her passion is in empowering women through yogic philosophy and bringing devotion and a sense of sacredness to everyday life. She has a deep compassion for animals and reverence for nature. Her most recent book (released by Rockpool Publishing in Australia, USA and UK), 'Mindful Living', was published in 2019 and the journal and inspiration cards to follow on its success will be available soon.
Current projects for Katie include writing (she is working on a new book 'Mindful Healing'), a plant-medicine business Bhakti Botanicals (ayurvedic teas and oils), in-person teaching at various locations and the development of a substantial online offering including her signature trainings Ayurveda Goddess and Yoga of Birth.
Katie is the mother of four boys and lives in Sydney's super-hip Inner West. Ranging in age from 4 to 13, they are a joyful, rambunctious, loving and sometimes slightly crazy bunch. It is with a generous sprinkling of intention setting, affirmations and diligent, disciplined practice that Katie is attempting to practice what she teaches; creating a life that is focused, happy, elegant and robustly sustainable.
Course Curriculum
MODULE 1 Abundance
Available in days
days after you enroll
MODULE 2 Uncertainty
Available in days
days after you enroll
MODULE 3 Retreat
Available in days
days after you enroll
Frequently Asked Questions
When does the course start and finish?
The course is available now. You can complete it at your own pace and start at any time. This course will not be on sale after 31st May 2020 but if you have enrolled before then you'll still have access to it.
How long do I have access to the course?
This course will no longer be on sale after May 31st but access will continue for those who have purchased it after that time.
What if I am unhappy with the course?
Please note we do not offer refunds, once you've signed up you are in and we know you are going to love it. If for any reason you can't complete the course straight away please know that it's yours forever. You can come back to it when you have more time.